Hello Adam and welcome to Seven Forums.
From your specs it looks like you have three separate drives ... the SSD, a 2TB Seagate, and a 2TB Hitachi. Using the native Windows 7 backup and imaging utility as an example, click Start > Control Panel > Backup and Restore > Create a system image. You should see a dialog box open up that asks "Where do you want to save the backup?" Select "On a hard disk" and use the small drop down arrow to select F: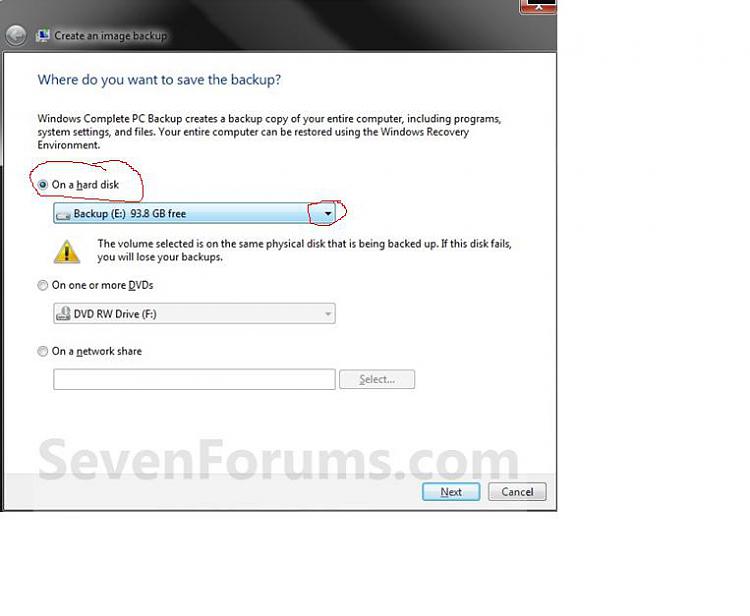 You should next see a dialog box that asks, "Which drives do you want to include in the backup?" It will let you select the drives you want to backup and it will confirm on which drive the backup will be saved.
Other imaging software like Macrium, Paragon, EaseUS Todo, etc have similar prompts. If you'd rather use a different imaging software instead of the native Windows 7, folks can help guide you thorugh those as well.
Backup Complete Computer - Create an Image Backup