The same one as yesterday "Booting...Boot" & it just sits there doing nothing.
I copied the Q drive to the USB stick - didn't work.
Here's the contents of the Lenovo Recovery Partition: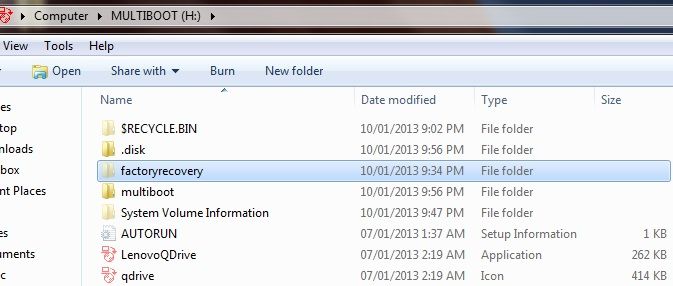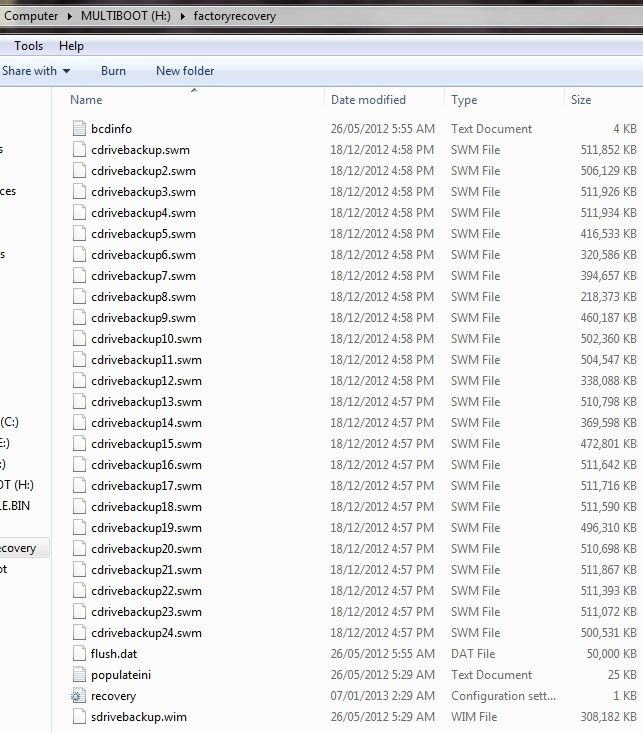 I see the comment about winRE & WinPE. Maybe i'm attempting the WinRE approach & should be doing WinPE. If so, i don't know how i'd do that. I'm copying the files from the recovery DVDs. They work on DVD, so why not USB stick? It's still something bootable inserted into the laptop - should work, surely?