Keep your files backed-up and synching together across all of your devices using
OneDrive Desktop App for Windows
which offers 15gb free cloud storage for each Windows Live/Hotmail/Outlook ID and sells more for cheap.
It can be as easy as dragging anything you want backed up into OneDrive (formerly SkyDrive) folder which lives both on your HD and in the Cloud, which is the gauzy name for MS Servers. But with a few more minutes configuration you'll have your User folders stored in the cloud ready to access on the internet
and
sync'd to any of your devices.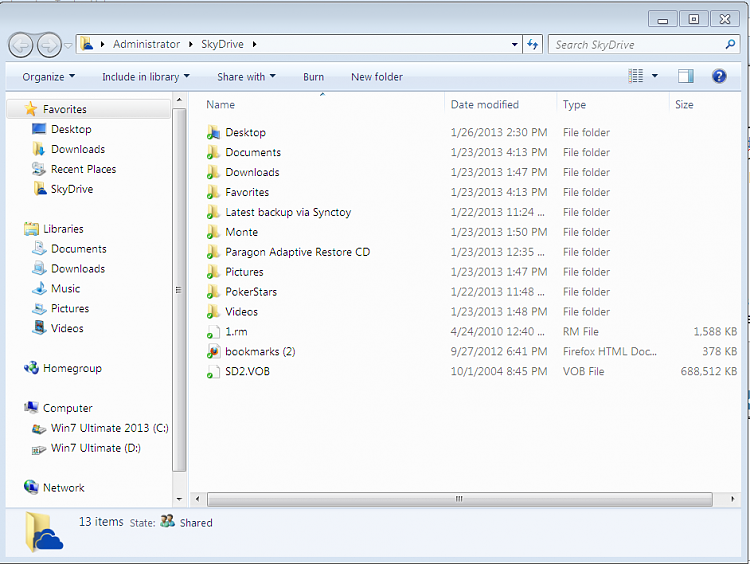 After trying several methods for over a year I've settled on physically moving the active User folders to the OneDrive folder with the steps in
User Folders - Change Default Location
.
You can also place the OneDrive folder on any other HD, but be aware that if it is moved from C and you use Win7 Backup Imaging it will force the inclusion of the data drive to which Onedrive and/or User folders are moved since they are System folders.
You can do the same on all your PC's and have one master set of files hosted and kept Sync'd this way by Onedrive, even access them from any device anywhere via the internet, share them publicly, by invitation, or link.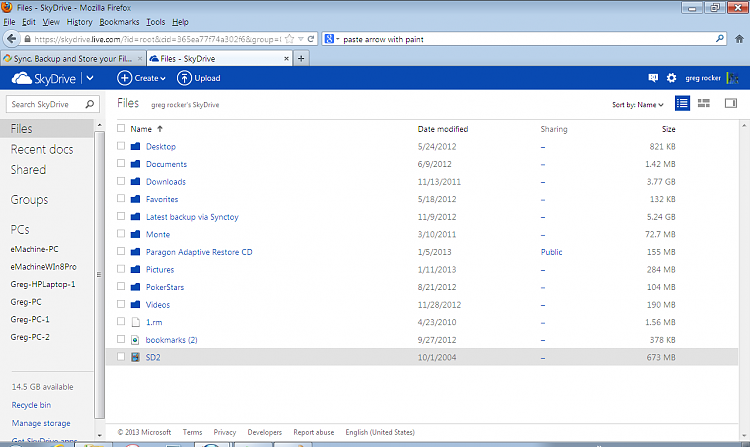 In using this method the only risk is if you'd delete a file or folder and have it sync on other devices before you realize you still need it. In this case the file/folder will be in each Recycle Bin. For this reason I'd uncheck Recycle Bin in CCleaner so that it is only emptied manually when you have the chance to review contents.
Alternative method:
If you prefer not to move the User folders into Skydrive folder, you can also copy each one there, delete the content in the C: User folder, then rightclick each User folder in Onedrive to add it to the related
Library - Include a Folder - Windows 7 Forums.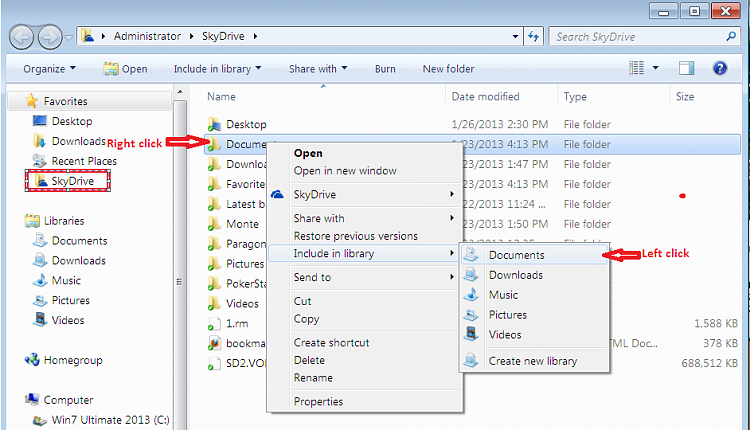 If you use this Library method, keep each empty C: User folder in the Library so you can visually monitor if any files land there and simply drag them over to the Onedrive User folder. You may want to leave some files which exceed the Onedrive size limit in C: user folder so they don't cause an oversize error message.