Hi Delerious, welcome to the Seven Forums.
You get partly what you want to using native tools, Windows Backup & Restore creates independent folders for each computer using computer name. I just reinstalled Windows to this laptop today, the highlighted folders were created by system when doing initial backup after everything was installed.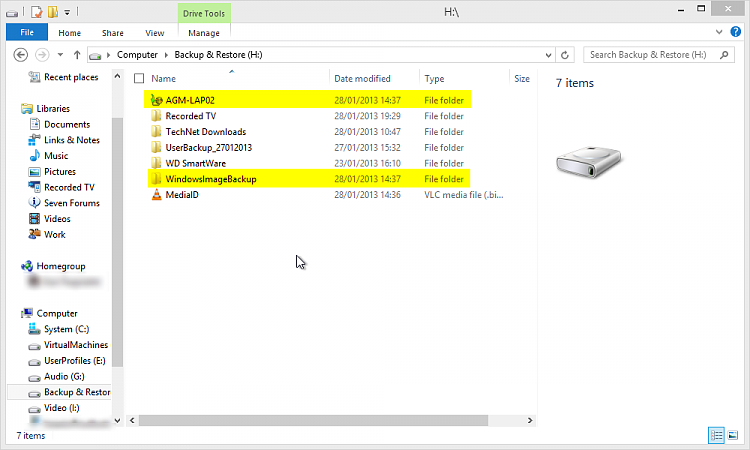 You can't put these main folders, backup and image, into another folder. System creates them and does not let you to modify the path. Backup folders are located on root and named with PC's actual name, system images are located in image folder's subfolders with PC name.
Kari