Hello,
I guess I wasn't clear in my description of the problem.
With Acronis installed I do not have the option to make a Windows Recovery Disc. Yes I can run Acronis and make an Acronis disc.
As you can see from the attached .jpg the option that was in 7 isn't there anymore, it only shows Acronis as being the only way to make an image or recovery disc (from within Acronis).
My friend has an identical system as mine in the sense he uses Acronis too and Win 7 Pro and HE has the option to make a Windows Recovery disc as well as run Acronis. In other words on his machine for whatever reason installing Acronis didn't obliterate his ability to make a Windows recovery disc.
At this juncture it's all a moot point anyway, the guy I was trying to help
says
he sent his machine back to Dell for repair. That won't help because the image he needs is on an external drive, it was created using Win 7 according to him. So really I guess I need to ask the question in the Acronis forum and see what they have to say about it as well.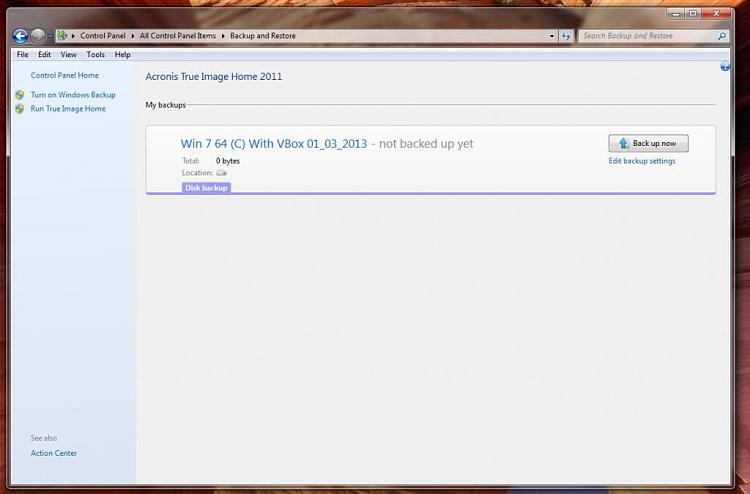 Thanks again!
J T