Hi, I just checked my system. The Volume Shadow copy service startup type is Manual only.
While you are checking the Services, also check Remote Procedure Call and also Task Scheduler. Both should be set to automatic.
With all that if there is no light, then do this simple trick, which seems to have worked for some.
Essentially you will be switching off System Restore, reboot and and switch on System Restore again, reboot.
Please note that in the process you will lose all existing System Restore points.
Computer>right click> Properties > System Protection > configure > Turn off system Protection > OK > OK > close the main window and reboot.
Now repeat the same and switch on System Protection by selecting Restore system settings and previous versions of files. and then reboot.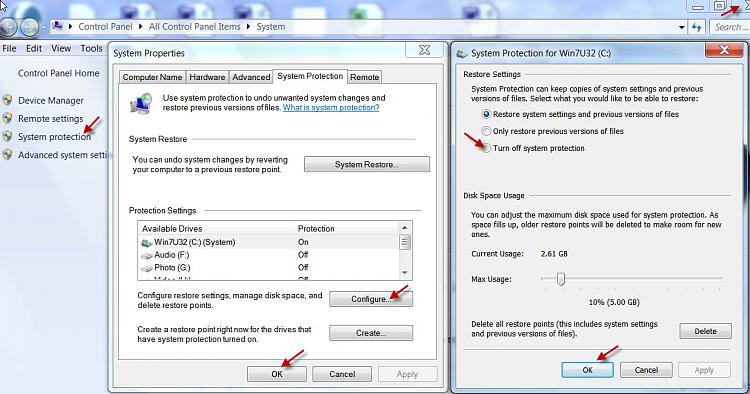 Now go ahead and check whether System Restore works. ( of course you would have lost all previous restore points. So you have to manually create a restore point and then check.)