Weird - I resized my settings so I can better show you what I see.
I see the "B" drive image, but guess I can't see your other image...
I use Palemoon browser, but seems I should see both of your images ...
When I insert images into SF, I upload many at one time.
Then I insert them one at a time, so they show up one after another...
My guess is you inserted "All" images, because the "B" image is pushed to the right, unless that "Include C" checkbox is your first image ...
Anyway, here is a screen print of what see - I only see the "B" drive: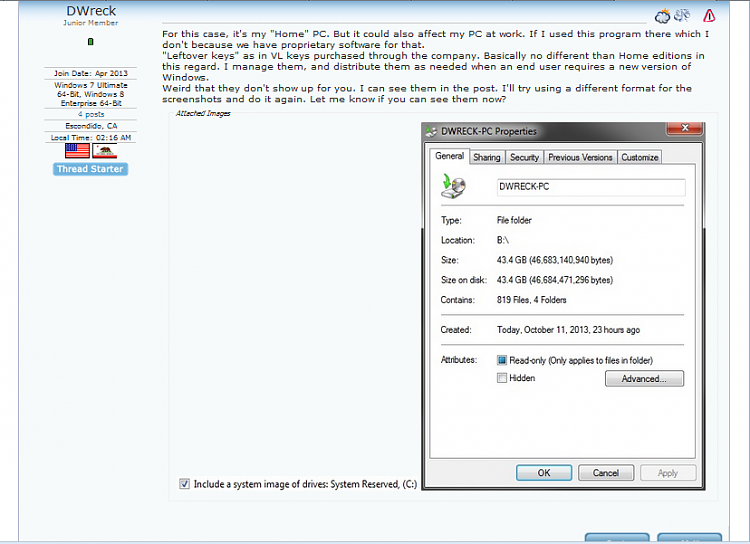 If you and others see 2 Images and I don't, I guess that's a problem on my PC with Palemoon/settings ...