...In fact I know a guy on another forum who restores the Macrium image to a HD in a docking station. Then he puts the drive in a drawer. If his system fails, he pops the backup HD in and boots. No boot CD restore. It's already been done. But he's a docking station aficionado. He does everything with them.
I had to laugh at that because that is pretty much what I do, especially the parts in bold. I prefer restoring my system back to the installed drive, either using a restoration CD, a USB stick (I recently made some for my two machines) or Macrium Reflect's ability to restore internally (I have the Pro version) during boot up.
Where I do use the two docks I have installed in my desktop machine (one 3.5" and one 2.5") is to backup my data drives.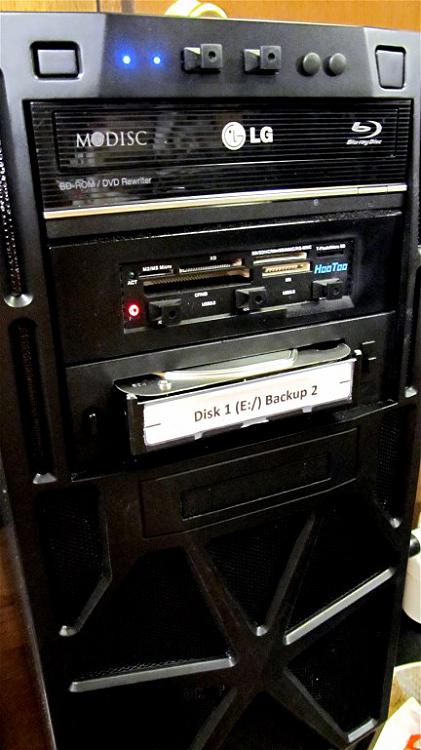 When imaging my boot drive I save it to a folder on my main data drive and it gets backed up when I backup the data drive. I clone the data drive to a drive plugged into the dock, then, when finished, I take the backup drive out of the dock and literally put it in a drawer.
If the data drive should die, I can stick one of the backup drives into the dock and use it until I get and install a replacement data drive.
The only possible problem with leaving a drive in a dock is cooling. Docks like mine have no means of cooling the HDD. Fortunately, my drives, when in the docks, run only 1°C over the ones inside the computer. There are docks, however, that do have provisions for cooling. Servers use them.