Hi implague and welcome to Se7en Forums
To disable system restore, follow the instructions in this Tutorial:
System Protection - Turn On or Off
To enable/disable autoplay drives and devices, click the
Start Orb
,
Control Panel
,
Hardware and Sound
,
AutoPlay
. Alternatively, type
AutoPlay
into the search box and click on this item in the results panel. Either way, you will see the following dialogue, and you can choose what you want to happen when the system detects different media: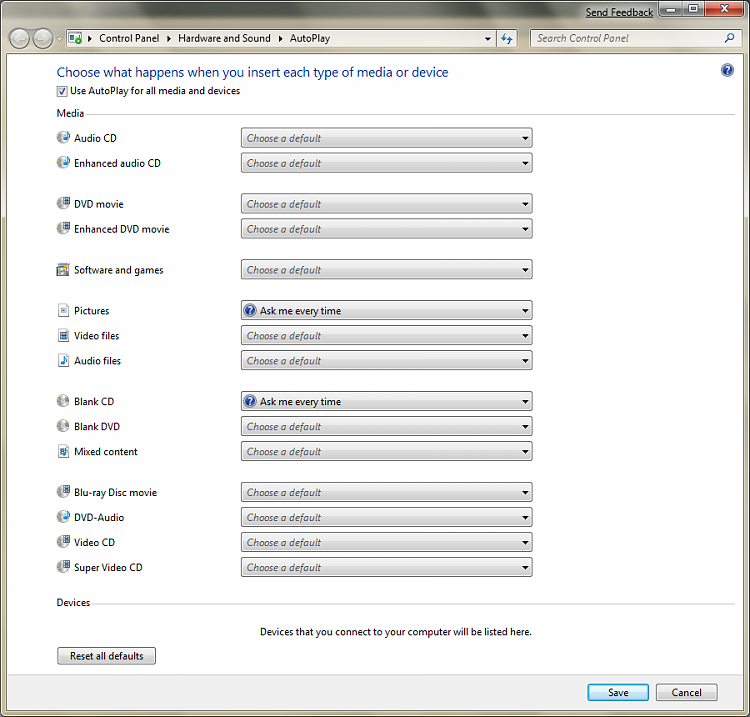 Hope that this helps.