I would think what you have aforesaid is applicable in a Windows 7 system disk with
System Reserved partition
.
"The "RELATIVE" offset of the first partition is 2048 sectors; instead of the usual 63"
In all other cases including an external HDD the first partition boot record will be bang on absolute sector 63, Sector 64 if we start counting from 1. ( damn it, this always confuses me the absolute and as we count.:))
I don't have a system reserved partition and the first active partition on my system disk is bang on 63.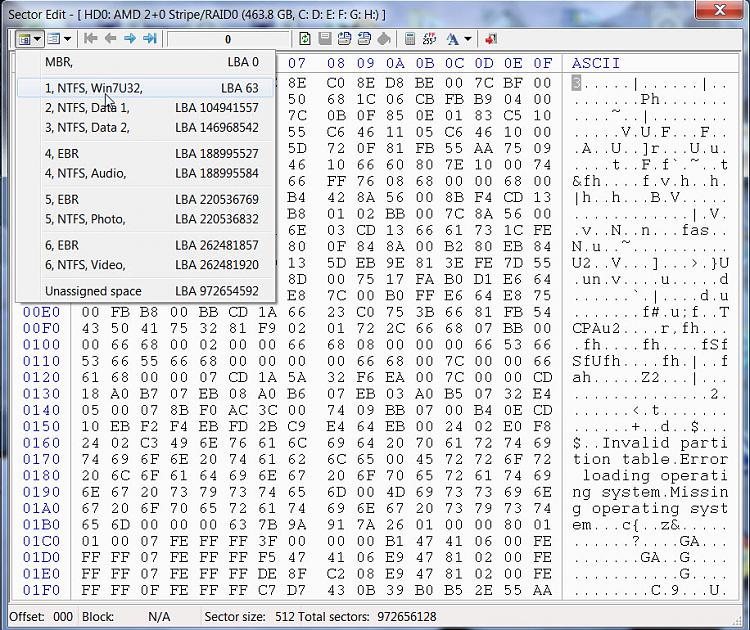 EDIT:
Thanks Anshad
, as you mentioned in your post#57 I opened OP's mbrsect.img in HxD and Sector 63 is all zeros. So no trace of partition boot record. ( I do things very slowly.

)