Hello :), I am glad this thread is also interesting for other members.
Part of the last posts might as well be in Chinese

as far as I can understand it, but that need not matter, that is all future stuff to learn.
For now, I would like to take everything of that Toshiba and have no partitions. Start clean as it were to do this Macri um image of my laptop.
I can put all my photographs back later and up to date. It was my friend who set that up for me for some reason, but he is not here to help me to make these changes.
First things first, I like to try to boot from this USB stick first, but you say I have to change my boot settings.
So I have been Studying this for Dell Inspiron laptops and found a thread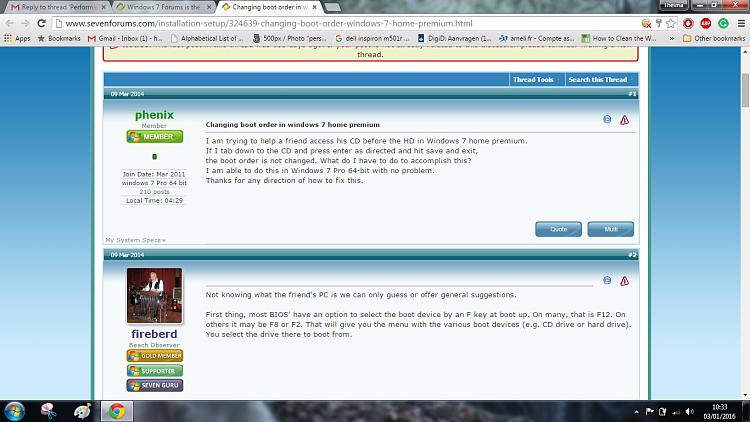 They only mention CD and no USB stick so I am gonna see if F12 works for me.