Thanks Ignat for your help :)
The last step is nr 6; click/tap OK.
Then the green line starts to fill in and stops asking this question (see screenshot in post 54).
I un-tick the create a bootable disk and Rufus continues till this screenshot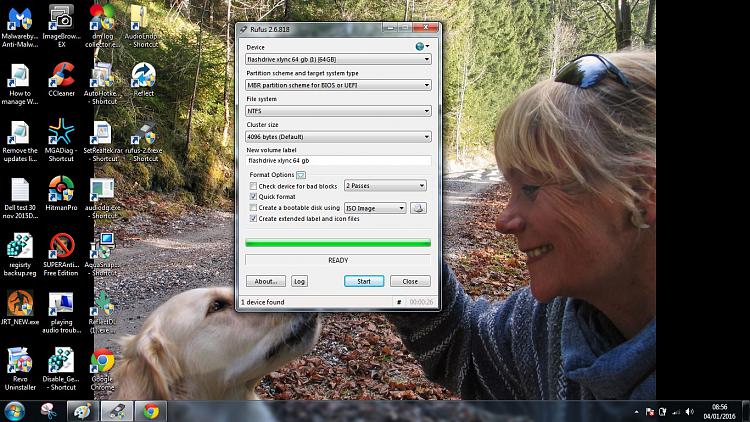 stating ready but not DONE. when I press start again it does the same steps again.