Thanks John and Addram for helping me :),
Well I just tried a music CD in it. I have never done that,because I always listen to music on my CD payer (I like the sound to be good), but I remember a friend sometimes playing music on this laptop.
I don't hair any sound, but I know the CD is turning in the player right now.
Perhaps I got the settings wrong somehow ?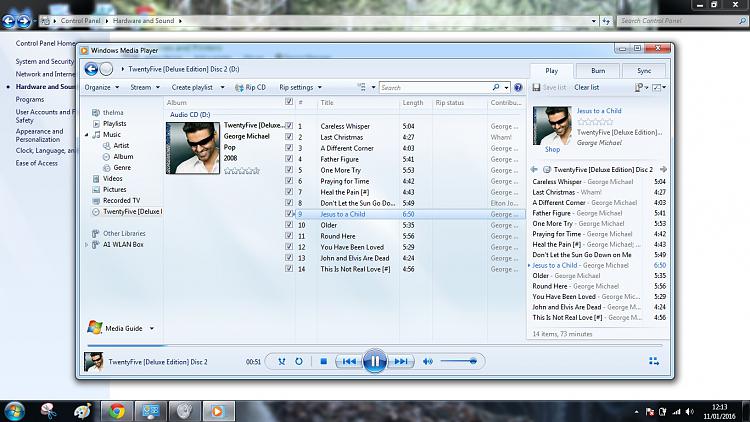 No yellow signs in the Device Manager.
So you both think it's hardware not software ?