Hi, I Don't Know If I'm Having Fun Yet or Not. Mercy. As a former PI its in my blood not to give up. My goal here is to get my ducks in a row. If I cant see the Forrest for the trees I'm hoping you guys hang with me not pulling any punches. Thanks for everything so far.
So....... She is running fine and can boot on the single drive and stopped the hang in shutdown. Sigh!
In disc management I cannot get any of the drives to allow me to mark or unmark as active. Its always shaded out.
I have a feeling the use of minitool to merge the partitions I considered as clutter is my bane. Learning the hard way here.
So I opened mini tool to look around and see different or at least more info than in disc management.
I can see the C:\ EFI partition is identified as Active & Boot. Well Now!
I notice the C:\ is a GPT, I did not do this. I remember being asked and stuck with the default.
I also notice I can toggle
any
other drive on the system as active or inactive from a right click drop down menu
but not for the partitions on C:, no toggle choice at all.
No more experimenting or assuming for me (like the clutter thing) I just backed out.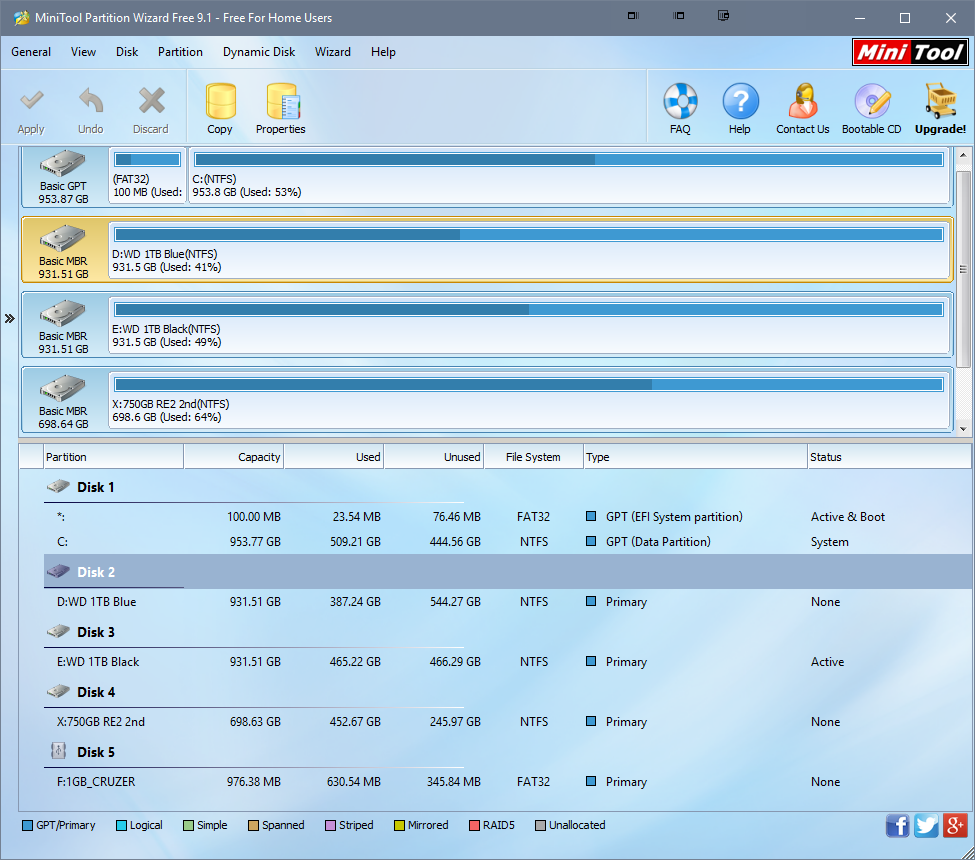 I then ran the partition recovery tool but did not act on it. Again I say, Just looking.
What you do here is scary for me. You select the drives you want including existing, hit next and it basically tells you the unchecked will be deleted. And then hit next.
Note:
As you select them, in my case just to see what happens I selected the Existing 100MB EFI & Main 953.77GB and the Lost/Deleted 3.01MB Boot partition.
As I checked them they were marked as "overlapped". There is an option in this program called "Align" and My guess is after the recovery this would be the thing to run.
Just looking, I did not hit next.