Seamingly the same issue's here but with some differences.
First of all I'm running windows 10.
Secondly my ASUS M5A78L-M/USB3 has different options in the bios.
It seems the options are more limited.
The main menu tab: "Advanced" has the option USB Configuration.
The list below only shows the Legacy USB support option, but nothing called USB xHCI or ECHI hand-off.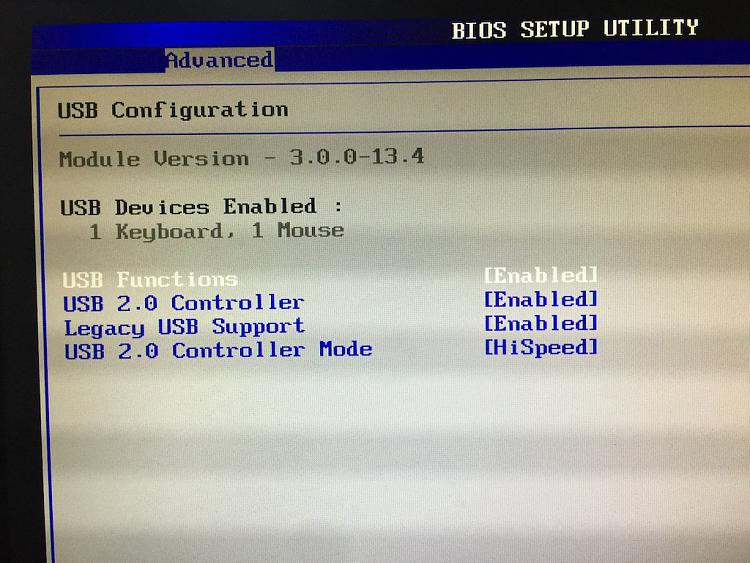 The only other menu item that mentions USB is "Advanced" -> "Onboard Devices Configuration" with a setting for USB3.0 controller which is set to Enabled.
How can I create an input to select language and perform a system restore?