I'm not understanding what WINDOWS (C) (missing) is all about. Could you explain?
It also appears that you system is booting off of the "C" partition because it has (system).
I don't understand why their is a "E" Reserve. Please explain.
Also you have 2% for your disk usage for Restore Points. I recommend changing that to 5%.
Then lets try a little experment.
Download and use Ccleaner.
CCleaner - Free Download or try CCleaner Professional - Piriform
Download and use JRT by Malwarebytes.
Malwarebytes | Junkware Removal Tool
Every time you use JRT you will get a icon on your desktop. Tick on it and you will get a report. You can delete the report any time you care to.
JRT will also make a restore point ever time you use it.
You can use Ccleaner to see all your restore points.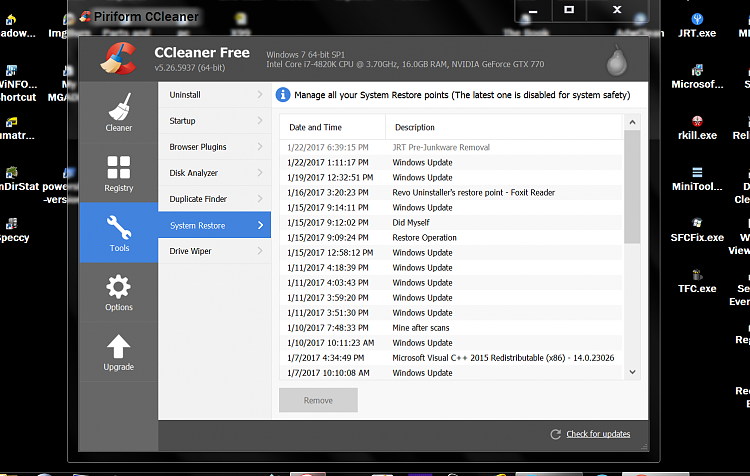 What I'm trying to do is make Restore Points plus seeing the Restore Points using two 3rd party programs. If your system will do that, I know of know reason at this time, why Windows 7 can't do that.
Jack