Are you using the
System Repair Disk
to access "Windows Complete PC Restore"? Sometimes the Repair Disk has better luck finding system images.
If you still can't locate your system image, you could try searching for the backup.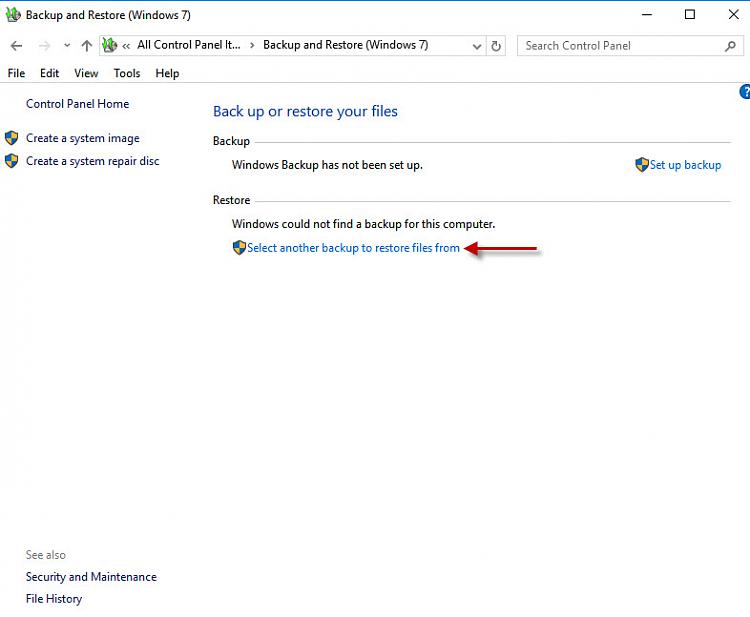 Your screenshot in Post # 1 shows "( Z: ) > WindowsImageBackup >
deleted
>". Without giving up any of your personal info, is the deleted info part of the file path to that system image?
One final thought. The native Windows 7 imaging tool is not the most reliable. Many people have reported problems creating and/or restoring. A free alternative is
Macrium Reflect
. It's highly recommended on this Forum. One of the members has an excellent tutorial.
Imaging with free Macrium - Windows 7 Help Forums