This is my disk management setup: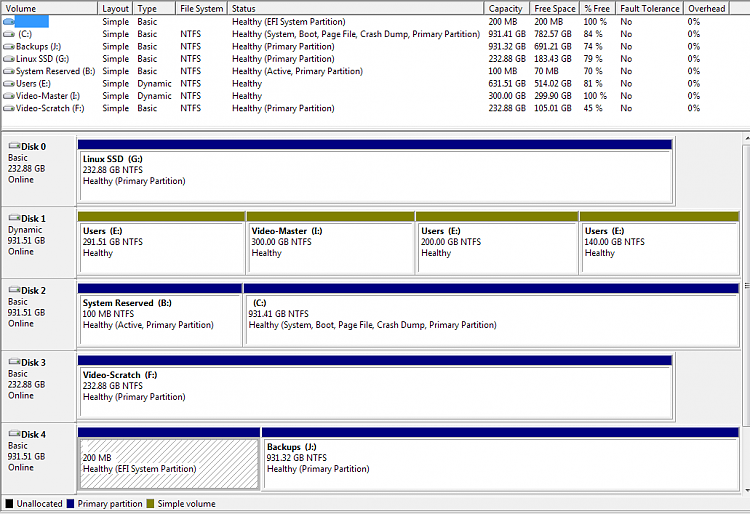 Along with the previously mentioned backup error, here are some other examples of what I am observing:
This is what the 'bcdedit' output looks like.
This is the System Control Panel Advanced tab.
And finally the msconfig boot tab.
And here are some select details from the BIOS setup for the ASUS Z170-P;
SATA ports
SATA6G_3: Samsung 850 EVO 25GB (Disk0 / G: -- called Linux SSD but it only contains a Linux VM image)
SATA6G_4: Seagate ST1000DM 1TB (Disk1 / E: and I: (yes I know poorly partitioned ))
SATA6G_5: Samsung 860 EVO 1TB (Disk2 / system drive)
SATA6G_6: Maxtor 6L250R0 250GB (Disk3 / F: (old drive))
Note that Disk4 is an external USB drive.
The new 860 EVO replaced the 850 EVO as the system drive.
Boot priority
Windows Boot Manager (SATA6G_5 Samsung 860 EVO)
Seagate Backup+ Desk SH04 (not sure why -- USB?)
SATA6G_5 Samsung 860 EVO
SATA mode selection
: AHCI
And there is something else called HDD/SDD SMART Device in this BIOS -- but I can't find anything in the documentation about it. But the Samsung 850 EVO device is listed there.
One thing I did neglect to mention initially: when I was installing the new drive, I had a DVD drive that I disconnected from the SATA port to allow me to connect the new system drive (and left the DVD drive disconnected because I don't really use it anymore).