Quote:
I now have the ICON, see Attachment.
Click on the Icon to get the next window
You can type a comment in so you know which machine it is from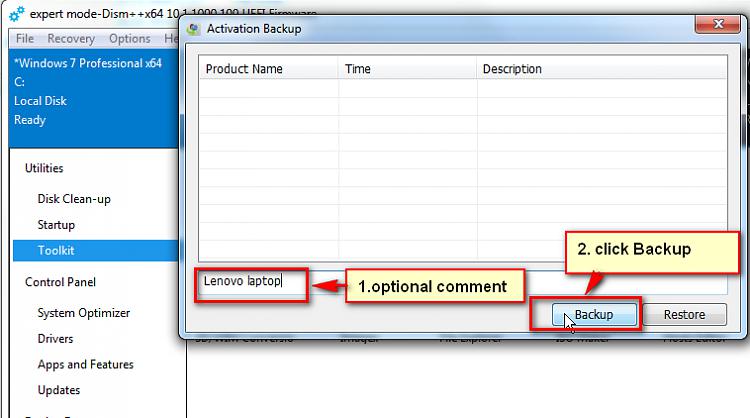 Result: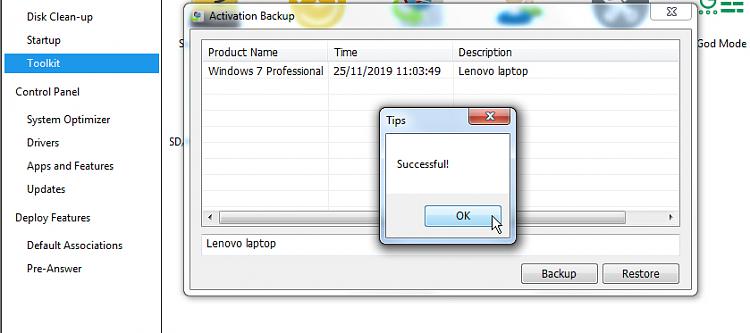 Quote:
Then copy the entire dism++ folder somewehere safe - like a usb drive.
It is stored in the folder called ActiveBackup. You will need dism++ to restore. Best to copy the
entire
dism++ folder to a thumb drive - or anywhere safe.