I now have my new 2 Tb drive and I would like a little more clarification because windows restore is a bit basic and does not give me all the information I would like to confidently image the main C (Main) drive to the new test drive U (New volume).
As it does not tell you or give a choice which drive to use. I have done a screen shot of all my drives I know with so many it makes it real confusing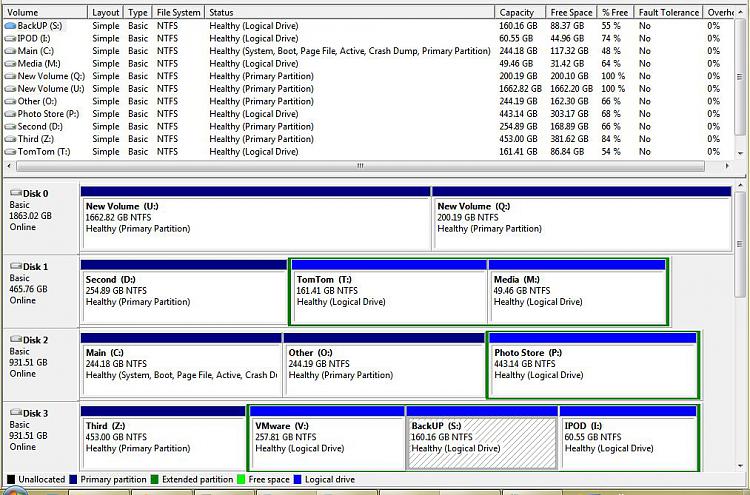 Please tell me I am correct in my thinking,
The main 2 drives I am backing up at the moment are going to be the C (Main) drive along with the Z (Third) data drive which this drive contains all my window folders like docs, download, Favourites moved from C (Main).
Now if in the bios I change the boot order so that the U (new volume) drive is set to boot. Then tell win image restore to only restore my C (Main) image at the moment this will be complete on the U (new volume) drive and if windows is then allowed to boot this would be the drive that windows loads from and once loaded it would then work fine as before with drive Z?
(As windows image will image only to the C drive and changing the boot will make U the C drive correct?)
Sorry I know this is getting a bit heavy and soon I will need my own IT department but I was also thinking that if the new C image was a little old it would not have some of the more recent references to some of the files on the Z drive would this mater in this testing state and
MORE importantly
would this matter when the original drive C Main is set to boot.