My R9 280X was sent back for RMA due to the first fan failure, it's already been a month and the distributor said that the Sapphire company are currently facing shortage on R9 280X Toxic edition.
Since I can't wait, I just bought a 290 Tri-X off the shelf. :/
Here's the score, I wonder how high it could go without altering the core voltage.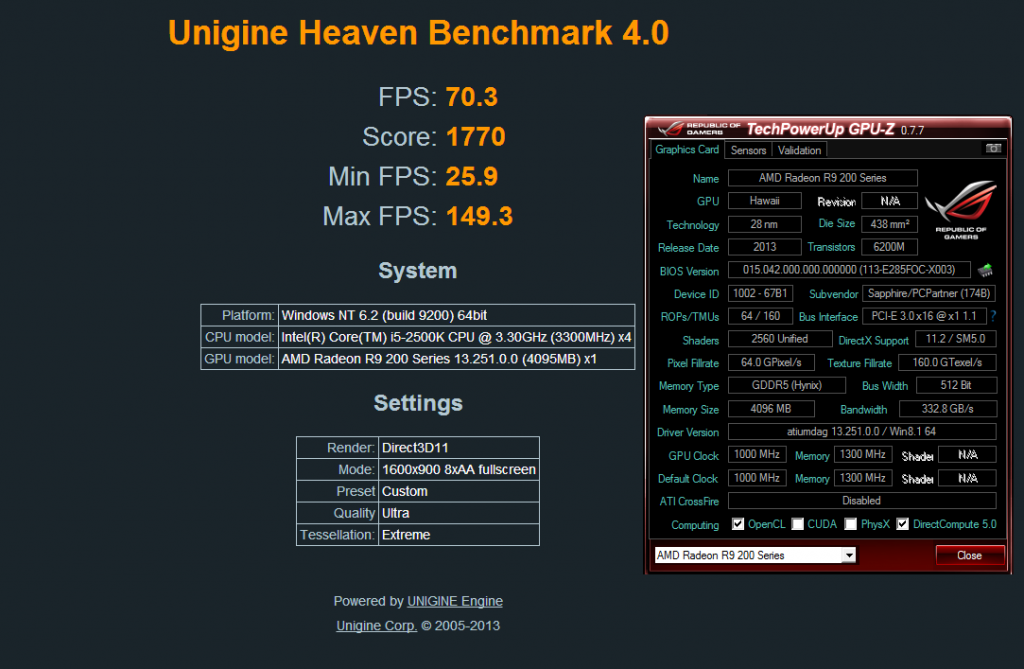 Edit: Paul, I have a request, why not open a column for core and memory clocks in the list so that we'll know what's the actual clocks they ran on.