Interesting set of benchmarks for my card. It certainly scores better than Valley or Heaven. These are with my GPU not overclocked, and the CPU not running at Turbo setting.
Default test with no AA: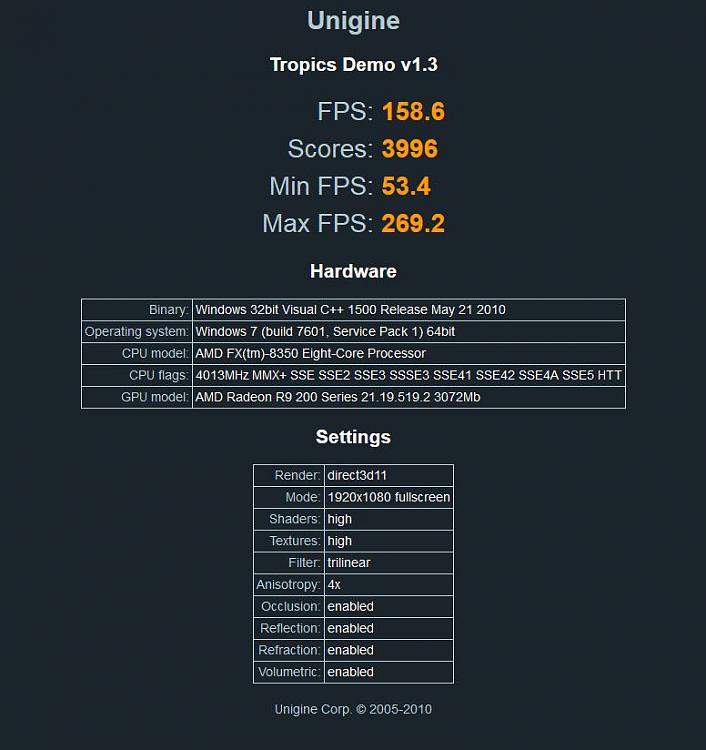 8X AA with 4X Anistrophy:
And absolutely flat out, all settings at max:
I still can't keep up with you Nvidia guys, but for what I do with my PC, this is fine for now.