An older benchmark but still used a lot.
The basic edition is free and only gives one option for settings so it should be straight forward :)
Download here -
Download 3DMark and PCMark - Futuremark
It is available to download from an external site or through Steam which may be easier.
Alternative download links due to the 3d mark one being unreliable -
http://www.filehippo.com/download_3dmark_vantage/
http://www.guru3d.com/files_details/..._download.html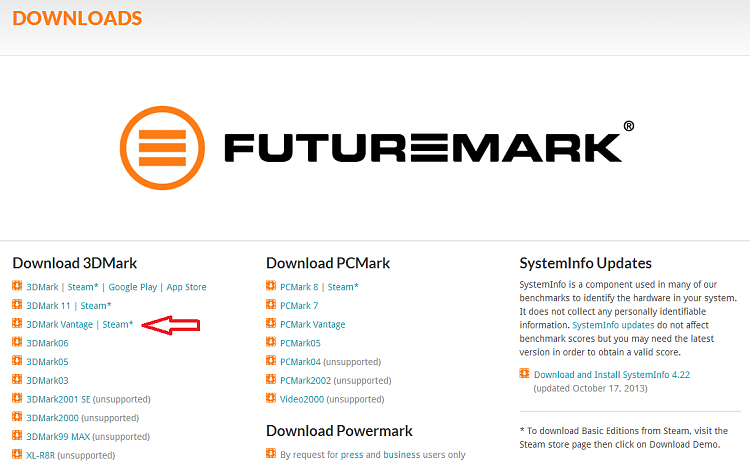 And to start the ball rolling, here is my score, CPU @ 4.6GHz, GPU @ Stock.
http://www.3dmark.com/3dmv/4856757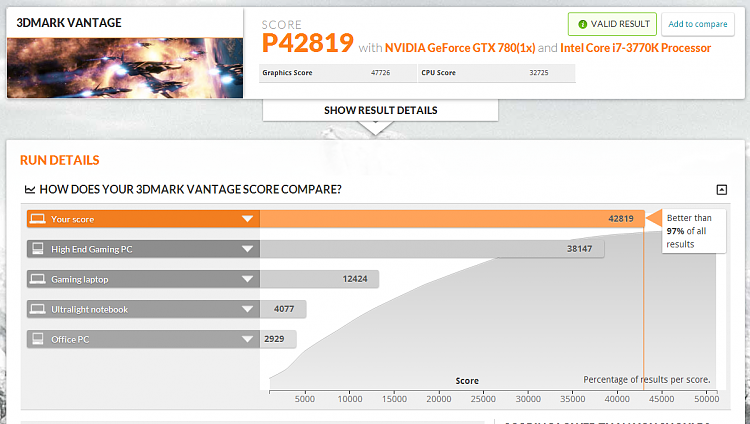 I may add some kind of table/leaderboard at a later date to compare scores.
Paul.