Well, upgraded my APU the other day. Unfortunately, Firestrike still ain't having the fact I have a crappy GPU on my motherboard. Being that this was a Dual Graphics setup, I had to run 4 separate tests, two of which tests each of the graphics performance of both the GPU and the IGP, and both from either the GPU side and the IGP side.
New Single GPU score: 1916 -
Results Page 1
New SLI / Crossfire score: 1745 -
Results Page 2
Here are the results.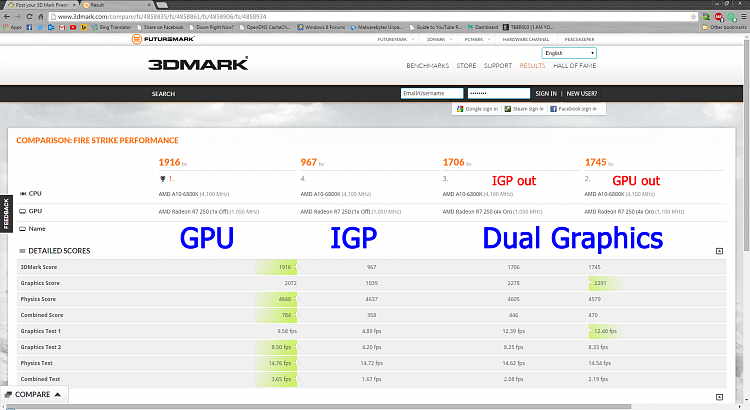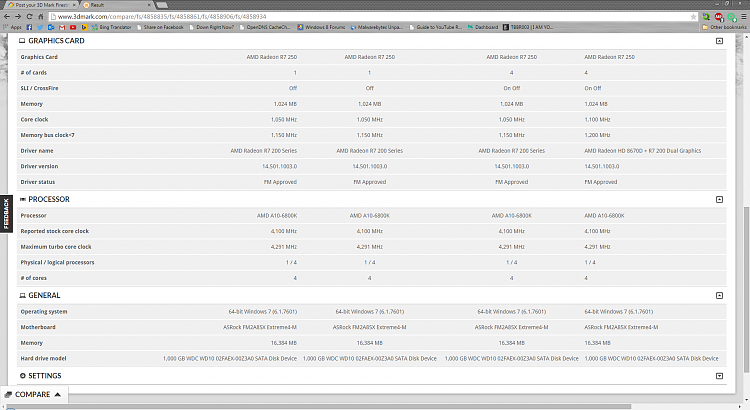 There was
a score of 2421
the first few times I ran Firestrike, but then I noticed, it didn't see what clocks my GPU had, whether I was running Dual Graphics, etc. so I couldn't use it.