As requested.
3DMark first test with Sapphire's R9-280X Vapor X card. This is straight out of the box, no tweaks, overclocks, or optimizations. Catalyst 13-11 beta drivers....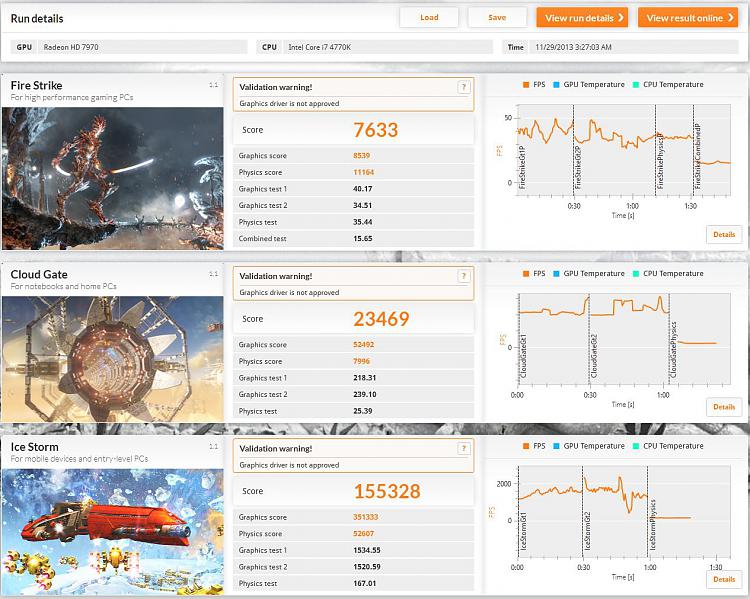 Source:
AMD Radeon R9 280X video card benchmark result - Intel Core i7-4770K,Gigabyte Technology Co., Ltd. G1.Sniper 5
?
Based on my new system here:
Z87 Motherboard Suggestions?
Windows 8.1, Haswell i7-4770K, 32gid RAM, Gigabyte G1. Sniper 5MB, OCZ vertex 4 SSD Drive, blah, blah, blah. Will update system specs later.
Anyway this is my initial raw score :)