So I'm not sure why, but for at least the last few weeks when I click on a link here
associated with Microsoft it will immediately give me the IE has stopped working,
checking for a solution, then close program windows...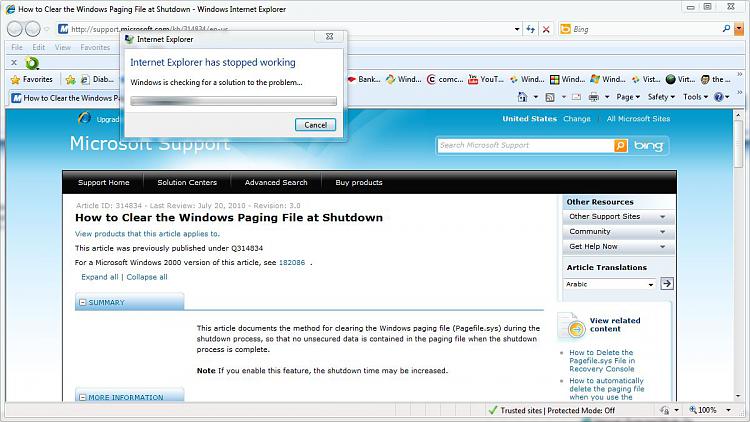 All of these in the reliability monitor are from clicking MS links,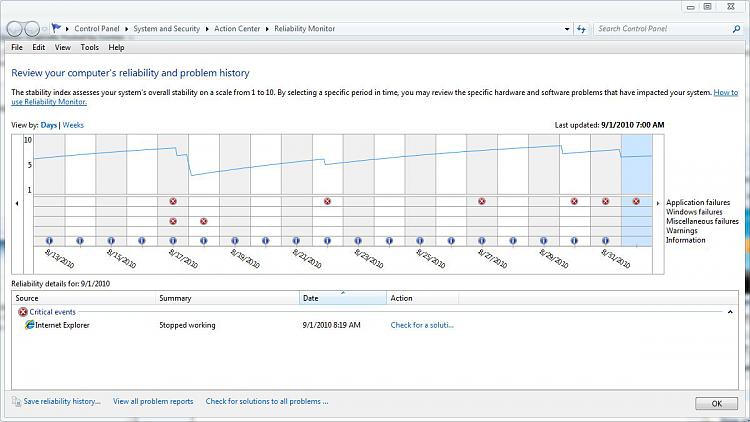 Is anyone else getting this? Any ideas why only on MS links?
Thanks.