Hey,
First post here. Had a look around trying to find an answer for this..
Suddenly my IE 8 32bit is not working properly. Below the tab bar, where the website is displayed, it's just grey. Websites will load, but nothing is there except grey. It doesn't even show the 'cannot display the webpage' page when I'm offline. However in IE 8 64bit it works. Here's some screen shots to show you what i mean: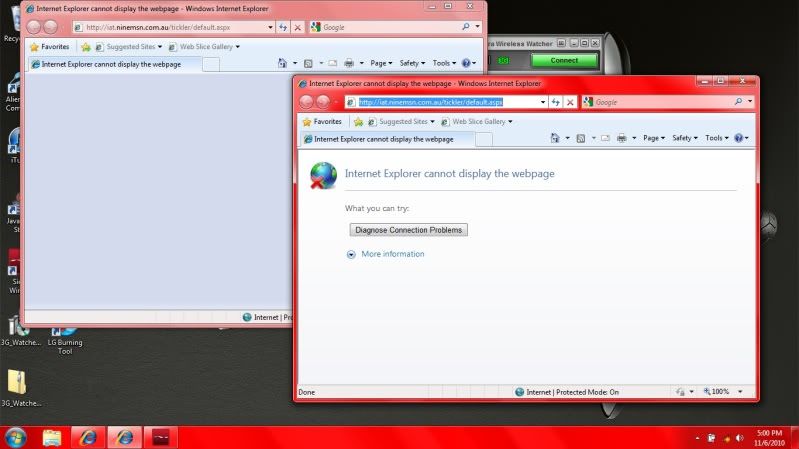 In the pictures above, the page thats white and showing the correct 'cannot display webpage' page is IE 8 64bit.
I've tried system restore to a point when it was working, disabling and reenabling in turn windows features on and off, and also reset internet explorer settings. None of which had any luck. Any ideas?
Thanks for your time,
Justin