I didn't even think to check for that until I saw your post. Flash is not working on my end in the 64 bit version of IE 9.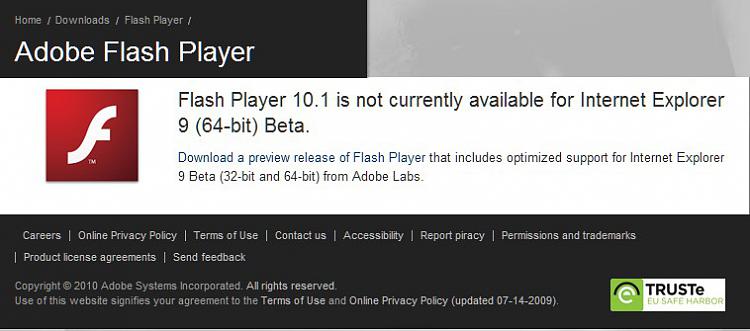 EDIT: I'm going to check out the Flash preview versions now...
EDIT 2: Preview Flash version works great in the 64 bit IE 9. Thanks, Adamsuail, for the heads up!
EDIT 3: I still have full screen flash on dual monitors even when the flash window in IE 9 64 bit loses focus.
LOL, final edit. How does one get AdBlock working in IE 9?