I should have noticed that this was your first post. Welcome to Seven Forums.
Press the contacts button to bring up your list of contacts. At the left of the ribbon is a button labelled Contact. If you press that you will open a dialog to add a contact.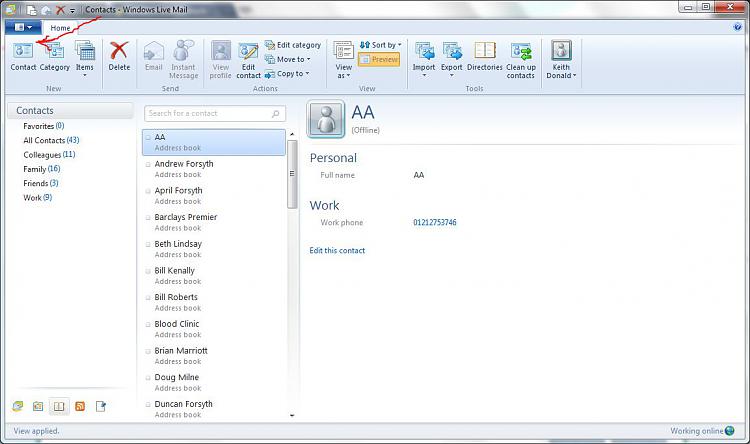 I Am not aware of any way that you can open this directly from the start menu. Perhaps you are thinking of Windows Contacts which is entirely separate and is not a part of Windows Live. I have never used that for this reason but if you have contacts in there there is an import button which will allow you to import them into Windows Live.
Hope this is of some help.