I have been expewriencing app crashes lately... a situation that came on suddenly about three days ago.
The last event was a Firefox crash. A notice popped up saying Firefox was shutting down because an error occurred. This is the fourth or fifth time FF has crashed in the past few days. Before that it was completely stable.
Here is a snip from my event viewer: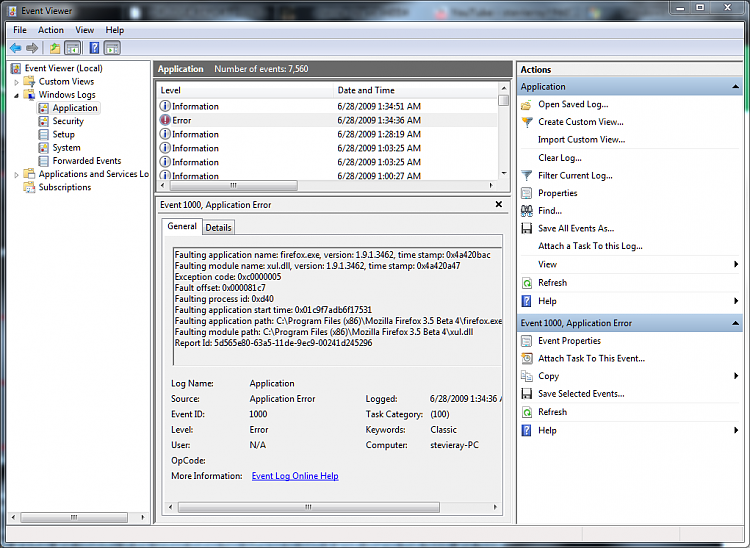 I am running FF 3.5 rc2 with the latest security patch released a few days ago. (Maybe its now rc3?)
I originally suspected the new Microsoft Security Essentials was causing this, and had a thread in the Security section about it, but that was only a guess. I figure this problem belongs over here in Software until some hard evidence it is MSE related is found.
Correction: Its rc4 now. Every time I update FF, it resets itself to "auto update", and I missed setting it back to "Ask me what to do". I hate auto updates... damn software companies are getting too highhanded lately. They forget who owns the computer and think they are in control.