Hi,
Have just had the following appear as I was trying to click a picture that I personally uploaded in facebook. Any ideas why I would need to enter my router credentials just to view a picture in facebook?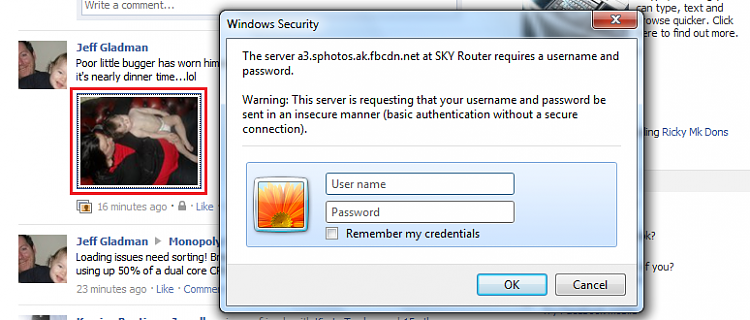 I'm not a suspisious man but this seems like very untrustworthy behavior...
I've even logged out & back into facebook and the issue still occurs...
UPDATE
: After closing down IE and trying to access the pic again, all is working as it should...Very strange indeed...
OS