All my folders are named with my email addresses, so I don't want to upload that sort of info. However, here is a screenshot of a Hotmail page (which sorta resembles WLM) with my editations: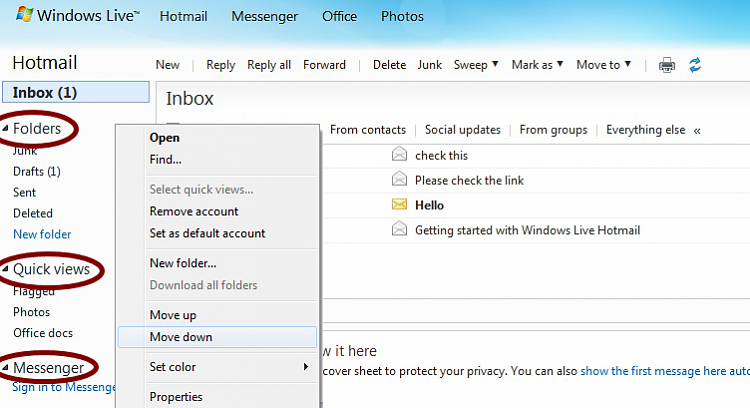 In the screenshot the Folders (circled) are expanded, but in my usage I keep them all collapsed. I would like to change the font size to that of the sub-folders.
Also in the screenshot I have added the context menu. This appears when right-clicking on any Folder. You can see that to move any folder up or down you must click the Move Up or Move Down option. As I say, I have almost 20 email accounts (yes, that surprises me too), and moving one from any position to another, but especially from top to bottom, can be quite tedious doing it this way. Drag and drop seems to be the obvious solution, but there are no "spaces" between the folders. If you are not hovering over one, you are hovering over the next one. No way to drop anything between them.
Thanks!