Lebon I came across this post at
Contact Help
It seems this problem has been affecting a majority of Hotmail users for quite some time, and it seems indiscriminate in who it affects.
I am surprised Hotmail has chosen to ignore it. If it gets much bigger you may see it in the news:
Quote:
I have the same problem, but I have found a way to access my account. I went to the contacthelp screen:
Hotmail customer service phone numbers and support
Under the large word "Hotmail" was website
Sign In
I clicked on it and was taken to the sigh-in screen. I entered my email and password and got into my account. I don't know why this works, but it does.
This way is a hassel, but at least I can get to my account.
Richard 5/22/11 8:25PM
It does not allow permalinks to individual posts, but you can find it several pages back if you watch for the date/time stamp.
What he is saying is he can still get in if he uses the link to the Windows Live Hotmail Sign-in page through the Contact Help link.
I show it in this pix, it is the red box with the arrow pointing to it.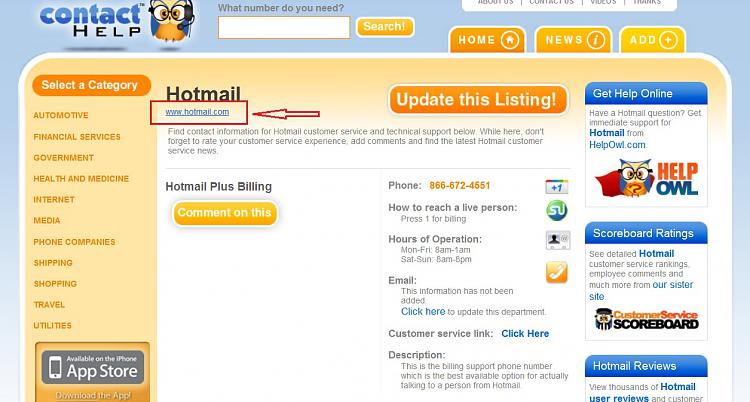 From other postings here at 7F it sounds like Hotmail is changing the sign-in page - i.e. multiple users is now gone and somehow Hotmail screwed something up and it sent out the compromised announcement to users making them responsible for trying to get back in, but that's just
M
y
H
umble
O
pinion.
Have your brother use his regular Live ID and password, and see if it works.
What do you have to lose, it's worth a try.