True, because that's not where the control panel is. Winddows, Start, Control Panel.
Go to
Contorl Panel
, click
Default Programs,
click
Set your default programs,
highlight the program that you want and click the
Set this program as default
It should now be used as the default program.
Attachment 168727
Let me know if this helps
@ seavixen32, please see his post (apparently I need to reread it too) anyway......
When I respond to a "contact us" on a website or want my scanner to send the document by email, Outlook email is automatically chosen for the email program to send it. I don't use Outlook as an email program but use Hotmail or Yahoo for email. I have looked for a way to de-select Outlook and select Hotmail or Yahoo instead, and have not found where this can be done. Any suggestions out there on how this can be accomplished? TIA! Dick
With that I'm not sure how you would set Hotmail or Yahoo as defaults. And looking at what I posted I don't see those under "Set program access and computer defaults"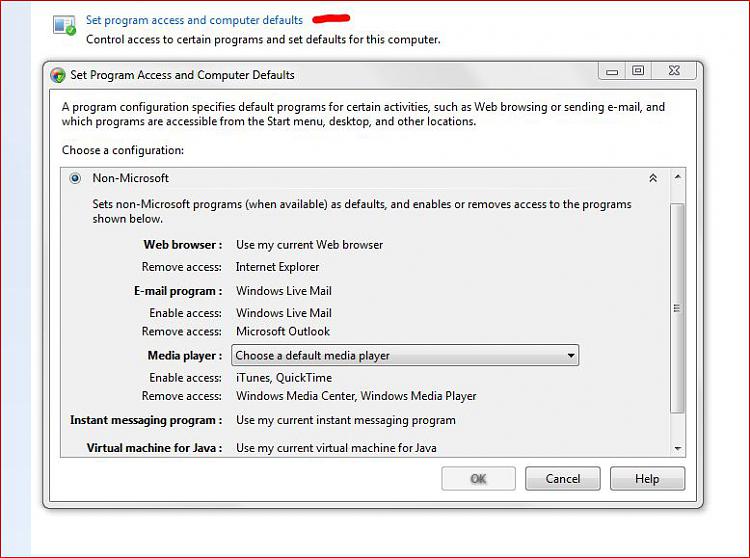 Actually hotmail is now Live Mail and if that's the case use the example I gave in my first post to you, or the one I quoted.