Hi Guys
Hope someone can help me with this its driving me crazy.Not too sure when this happened but Aero Peek on google chrome has stopped working properly.I can hover over the taskbar icon and the thumbnails pop out,but when I hover over a thumbnail the web page doesnt display, I just get a loading page as below.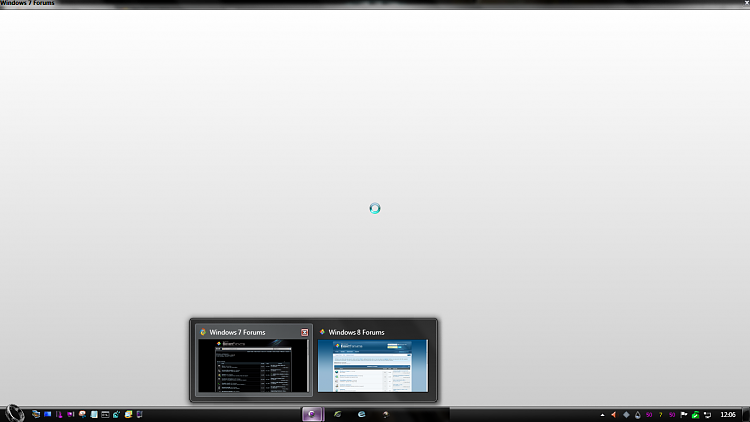 Ive added the --enable-aero-peek-tabs to the shortcut and it always worked before.Still works fine in Firefox and IE9.
Any help appreciated guys
Danny
I should add this only happens when chrome tabs are minimised to the taskbar.If one tab is open/live on screen the other live thumbnails display fine.