Hello idahjo, and welcome to SevenForums.

Information
You do know YouTube is part of Google anyway, so that would be pretty much impossible, and most search Engines use Tracking anyway
Google Chrome
- Obviously you wouldn't use it.
Firefox
- Press CTRL+Shift+A. Select Plugins and Disable anything associated with Google.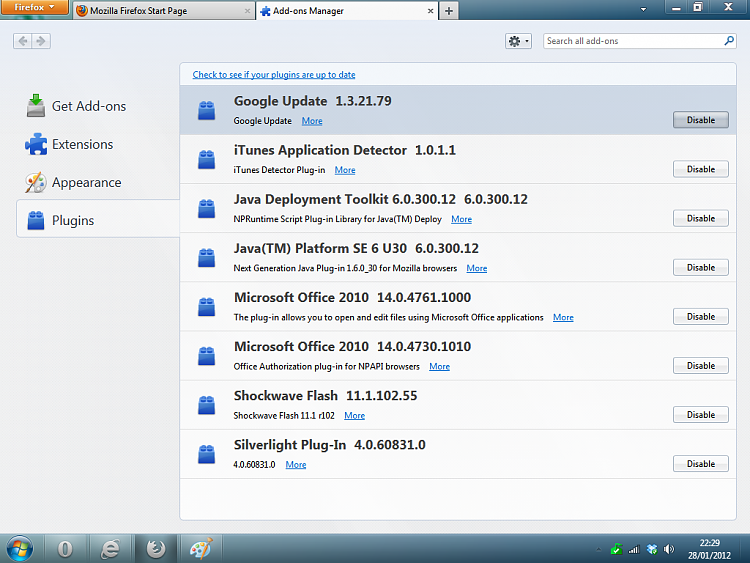 Now click the search Icon and select Manage Search Engines.
Remove everything you don't want
Opera
- To remove Google Search, do the same as you did with Firefox, click the Search Icon, Manage Search Engines:
Then remove any you want to remove.
Internet Explorer
- Tools/Manage Addons.
Click Search Providers, disable Google (if you have it, I don't, so my example will be Bing.
Safari
- Drag Google Maps out of the Bookmarks Bar.
You will see an animation to indicate it's gone:
Now click the Wrench Icon and select Preferences.
Change the Default Search Engine:
Then download CCleaner
. This will help clear out Internet Files:
Select all Internet Explorer Related files from the Windows Tab:
Go to Applications tab and remove all Internet Based files.
Select Analyze and then Run Cleaner. DO NOT USE IT'S REGISTRY CLEANER THOUGH.
Then download AdBlock Plus, BetterPrivacy, NoScript, FlashBlock, Ghostery, Redirect Remover, and RequestPolicy for Firefox. Some of these may be available for other browsers.