If you use CCleaner, go to advanced and UN check, Only delete files in Windows temp files older than 24 hours.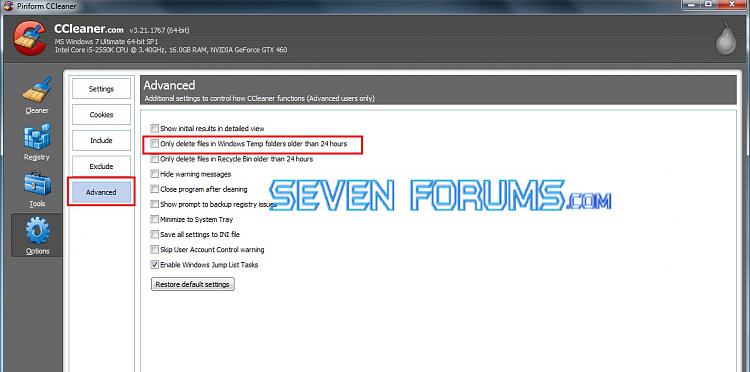 To do it manually in IE9, go to
Control Panel\All Control Panel Items\Internet Options,
General tab. Under Browsing history, click delete. You will get the options window shwon. Only check Temp Internet files and History, unless you want to delete others.