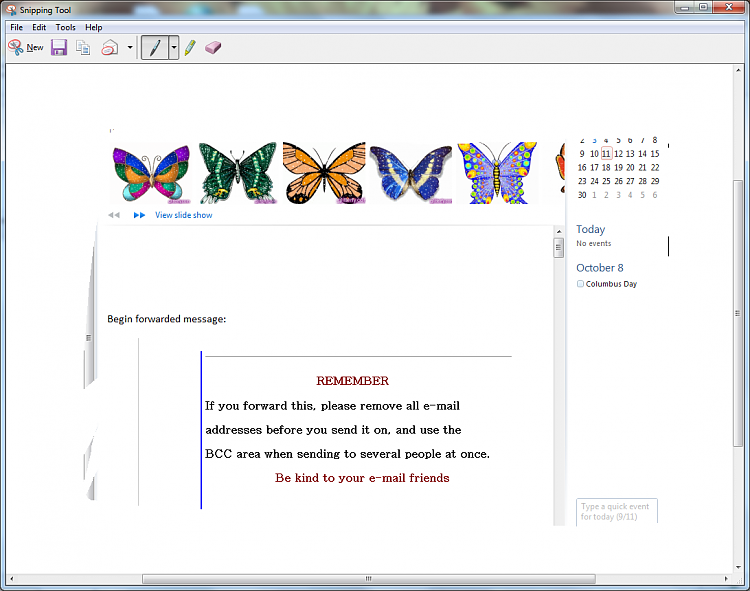 I may or may not have made my first screenshot. I don't know how to get it to show y'all an actual picture instead of whatever "ATTACH..." is.
Thanks for the reply, BrightBlessings. I figured I had posted this in the wrong place. I'll try to find the thread you mentioned.
FWIW, I truly don't like having to do the complicated square dance that Windows 7 makes me do just to do something that was so simple in the horrid Vista. I thought this was going to be an improvement!
However, Mr. Gates is apparently not interested in my opinion. End of rant.