Hi all,
when I use FF (version 16.0.2), Win 7 X64, to go to gmail.com to create, read my gmail at different times, when I get to the gmail home page & create a new msg or read one, it has boxes that are missing the text in them.
I can hold the cursor on a box and after a brief time it will give me the contents of the box, but it is really getting to be a pain in the neck to do this time and again. I don't know if there is a setting that is incorrect or what?

Any help greatly appreciated!
Sincerely,
Cindy
pls see attached images of email screen.
Creating a new email: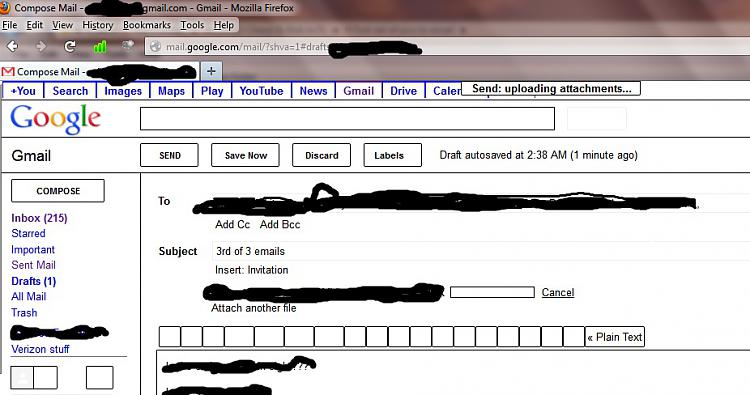 Reading an existing email: