As A GUY said, We need more information, As it would be very odd for just the tool bar menus font size to be " too small" yet the rest of the Explorer page is fine.
Try checking what your browsers Zoom size is set to. ( usully 100% )
In Internet Explorer, Click the Tools cog, check the Zoom size isnt any lower then 100%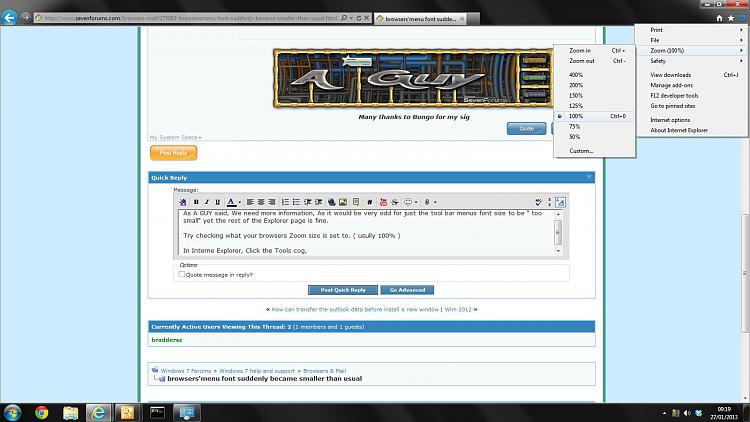 If the size is affecting you in other windows, ( not just Internet Browsers )
It could be a peronsalization setting:
Start Button, Control Panel - personalization settings, Display.
You will then see 3 options
Small (100%)
Medium (125%)
Large (150%)
However, Small (100%) is the default option in most cases and is usually the best option to have.
If your saying yours is showing lower then 100% then it must be a Internet browser setting.