Try uninstalling Java. Sometimes uninstalling from control panel > programs and features leaves behind bits and pieces that can cause error messages or other problems. There's a free tool called JavaRa that can hopefully remove everything (files, directories, registry keys, etc) and also eliminate that error message.
JavaRa | SingularLabs
Because this is a free product you may see different download buttons on the JavaRa home page. I've circled the one you should use. Also, the product is now at version 2.1 so don't be concerned that the home page screenshot still shows version 2.0 :)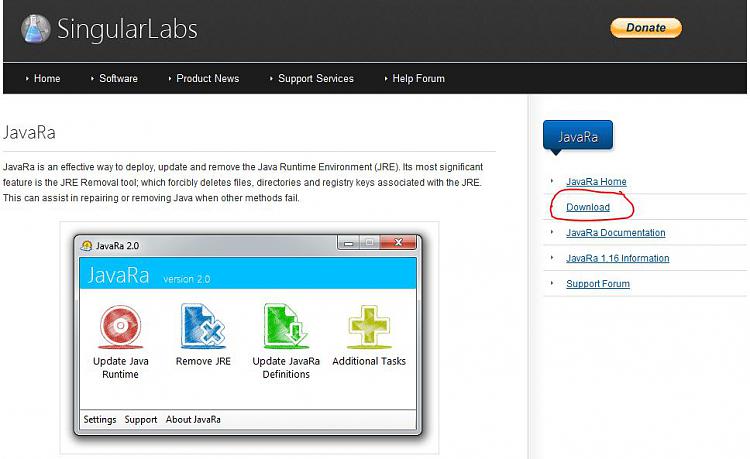 Once you've uninstalled Java, you may find that you can do without it. If you come across a web page that says you need Java, you can always reinstall it from the official Java site. Until then, try running your computer without it.
java.com: Java + You
You might also consider checking your machine for damaged or corrupt system files by running a system file checker scan from an elevated command prompt (option two.) If problems are found, run the scan 3 times and immediately reboot the computer after each scan.
SFC /SCANNOW Command - System File Checker