Sorry - I missed that - we posted at the same time.
I unchecked that option
loaded the Seven Forums page
opened the option back up for the screenshot: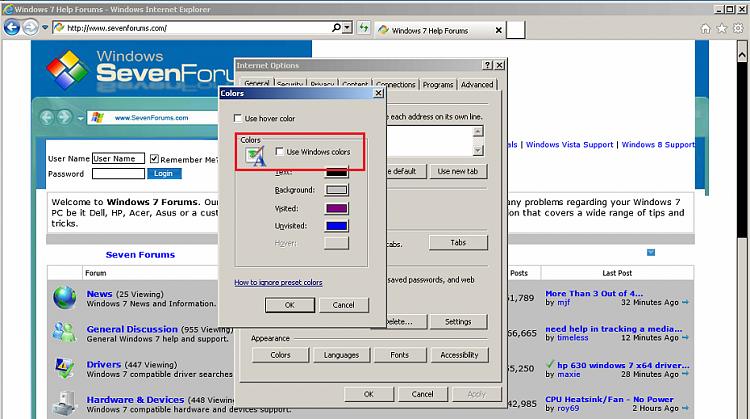 That option is checked by default. Unchecking it allows you pick colors to override what the web page wants to show you. This install of IE10 seems to be overriding the webpage colors via some other setting. If only I could find out which setting that is.
Thanks for your help. Please keep looking around. I could use another set of eyes on this.