I subscribed to your thread when you first posted. I've not chimed in yet because I've not found anything for you to try.
My googling of the topic found...
...it impacts IE8, 9 and 10, so switching versions did not seem to cure this ill.
(which is pretty much what you just posted)
...the "cure" varies from computer to computer
(more than one setting can cause this barf)
...the "cure" for some involved a registry edit to add TabProcGrowth
(electronically search for TabProcGrowth in
this thread
)
There are too many things that I don't understand about the TabProcGrowth
Value
to recommend adding or changing it. For instance, the post says to set the
Data
that
Value
to 0 or 1 or higher. In my registry, TabProcGrowth under the
Key
named Main is set to Medium. There is no number.
Even more puzzling:
I have a W7 Virtual Machine (VM) that does not have the latest updates applied. I checked to see what value the TabProcGrowth had in that VM and the
Value
is not there at all! Applying the latest round of updates did not change that fact. I do not know when/how that
Value
gets added/set.
The image below is from a W7 pro 32bit VM with IE8
(IE9 and IE10 were about the same)
(W7 pro 32bit and W7 pro 64bit were about the same):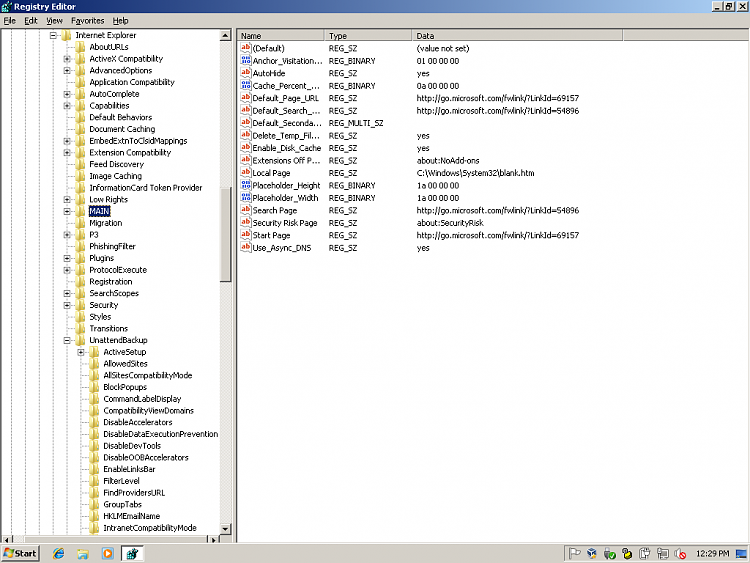 There is a
Key
and a
Value
named TabProcGrowth a bit farther down from where that post suggested adding the info.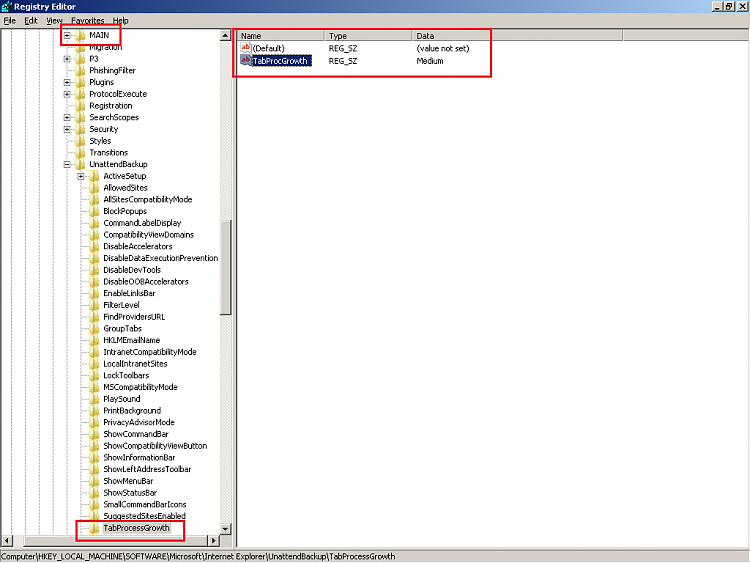 So..... all I can do is ask you if you have that
Value
under the
Key
named Main.
Don't change anything - just look and let me know. If you cannot resist making changes, create a system restore point first or image your entire system drive.
Edit: a bit more info here:
http://blogs.msdn.com/b/askie/archiv...lorer-8-0.aspx