It is not normal for the
Mail Recipient.MAPIMail
extension to be showing.
Did you do or install something to make that show up?
When I double click on that item, I see this: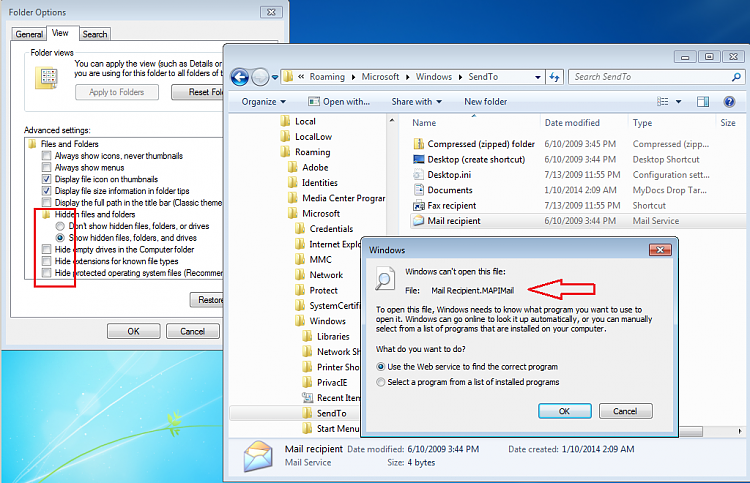 If the item was manually renamed, then you might see something like this:
You might want to set your folder options like I showed in the first screenshot and then look at the desktop.ini file that should be in that sendto folder. That desktop ini file should bee something like the one that I've attached to this post.