Aviator won't run unless EMET is configured as shown. Don't know why - it must be the way it's built!
Running under default settings:
Only one process appears
Running with some settings disabled (I don't remember the settings combination used).
Disconnect, Google Now and Hangout Services crash.
These worked: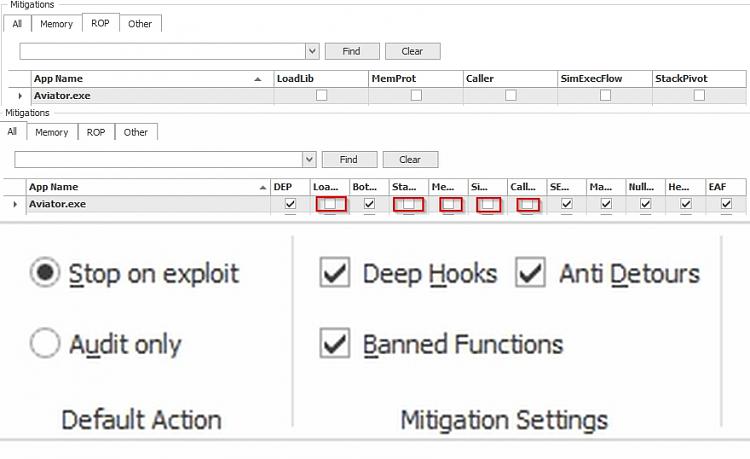 I see three processes when it's up and running. Don't know much about them though. Took a look using Resource Monitor and Process Hacker. One runs at Medium Integrity Level and the other two at Untrusted Level. Can't make much sense of the rest of it!