Well what I'm asking is why do you think that Recuva suddenly reported that the file size doubled when all you actually did was copy your Thunderbird profile folder?
If you think about it there are two possiblities.
1). That the file doesn't really exist in free space and you could think of it as a "link" that when clicked on activates recovery of deleted emails from your Thunderbird Profile
2). There really is a deleted emails zip file that gets created by thunderbird when you delete emails.
As for it still showing up after removing Thunderbird and wiping space:
Just out of curiosity check the following stuff. Set folder options to show hidden files.
Set the options for the two highlighted items as shown and click "Apply"
Then try navigating to:
C:\Users\USERNAME\AppData\Roaming\Thunderbird\Profiles\PROFILENAME.default
See if there's anything there that looks similar to this: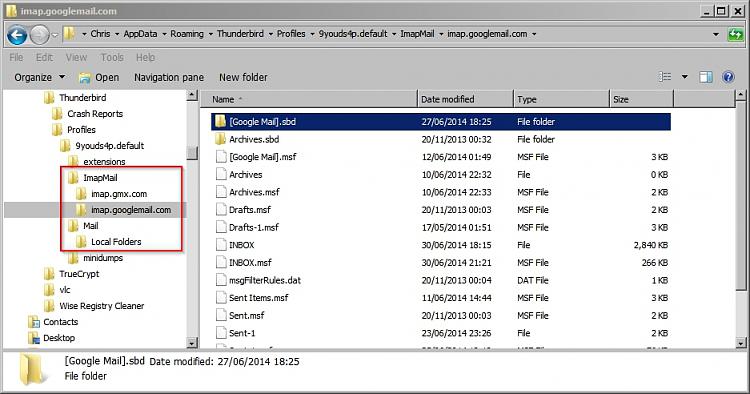 That's where your emails are stored.
Other than that have you ever made a Thunderbird backup using other software or by copying your profile folder? If so - delete the backup(s).
Also see:
How Thunderbird handles deleted messages
EDIT
If all trace of Thunderbird has been fully removed, any backups deleted, old profiles or copies of them deleted, recovered email zip deleted and everything securely overwritten - Recuva should not show any results for deleted emails.
Use a file search utility to search for any files on your hard drive with .msf of .sbd extensions.
Previous screenshots - I didn't delete them and can still see them when logged into SF.