Let's see if you have the correct registry key
Start
> In search box type
regedit
>
Enter
> Navigate to
HKEY_LOCAL_MACHINE\Software\Classes\mailto
> Confirm you have a key named URL Protocol on the right pane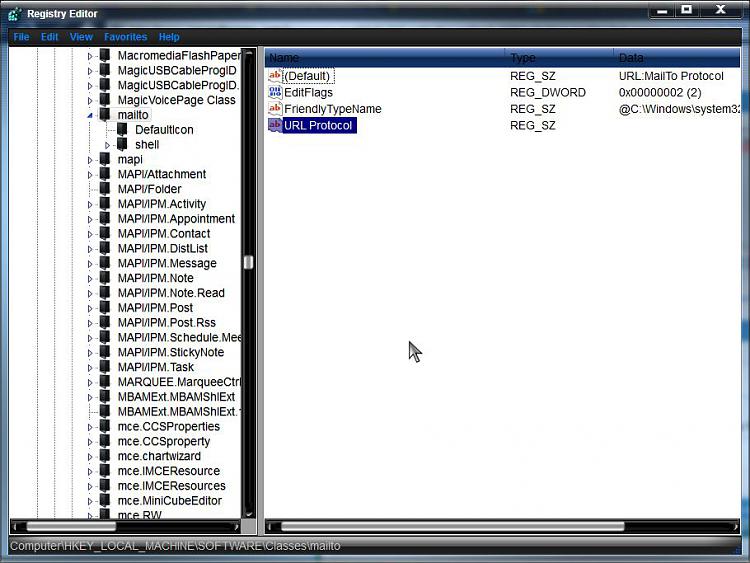 If it does not exist, and you are comfortable editing the registry, you can add it. Suggest making a backup just in case.
Registry - Backup and Restore
HKEY_LOCAL_MACHINE\Software\Classes\mailto
Edit
menu (Top left)>
New
>
String Value
> Type
URL Protocol
as the name of the new String Value>
Exit
the Registry Editor
See if the protocol is now listed.
A Guy