I get the blank image like the one in your screenshot. Right click the image and you can copy the address. If I paste it into a new tab using Aviator browser (Chromium) this time instead of Opera then try to open the given URL:
h**p://www.arizonacustomknives.com/images/julie.jpg resolves to h**p://localhost/arizona/
localhost means "this computer" - the one I'm using.
I cannot explain this but here's some screenshots anyway: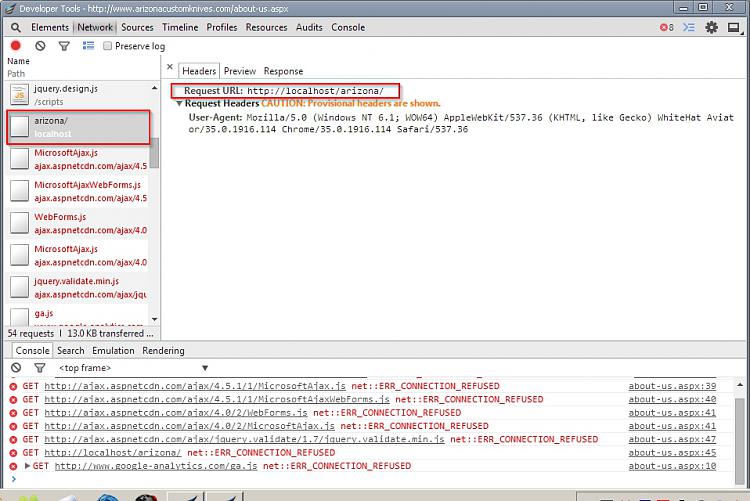 Edit:
My guess is that the website owner uploaded an image to display and the website tries lo load that image from it's original location on the website owner's machine when connected. It looks like a scripting error. The image should be on the server and it isn't.