A reinstalled my Win 7 64bit OS a month ago. Since then I've found some web pages do not display the contents of buttons and banners. This happens whether I'm using Firefox or Win IE. I've updated both browsers, updated Flash, and updated Adobe reader.
Tech support from each browser said, "It ain't us".
Here is what I mean: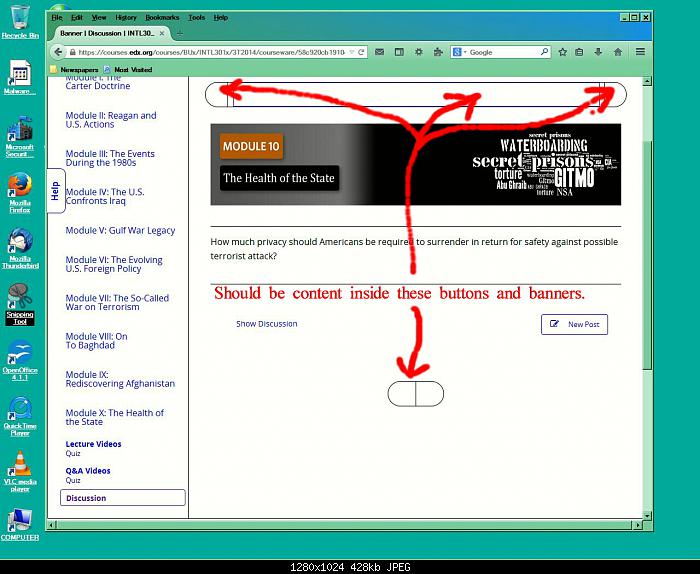 I contacted the website for this page (an edX course) and they couldn't replicate it; said it was a browser or system problem.
I have experienced this problem on other websites, including the main gmail site.
I think I've screwed up a setting in Windows 7 when I was reinstalling it. Whatever I did or didn't do, is interfering with both browsers (and who knows what else). I've got no clue.
Any advice would be much appreciated.
Thanks.