Well I use Cyberfox but ditched Firefox around two years ago so it's a long time since I transferred my FF profile to Cyberfox. What you do is run Profile Buddy:
https://8pecxstudios.com/Forums/view...8c6782a200852a
Watch the video!
What do you mean by import/ export emails? It's not an email client.
What do you mean by programs? If you mean add ons - Profile Buddy will take care of it.
If you want to manually install an add on from your old FF profile:
Launch Cyberfox then right click a blank area in the bar at the top of the screen and tick "Menu Bar"
In the Menu Bar click Tools > Add Ons and click the "Gear" icon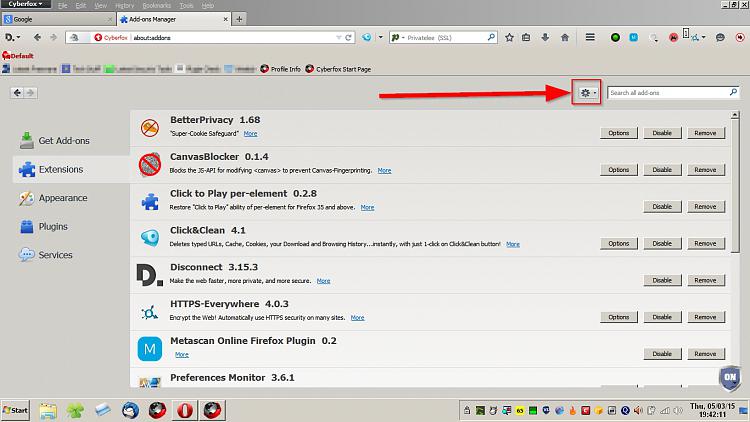 Select "Install Add On From File" and browse to your Firefox Profile and locate the .xpi file for your desired add on and click it to install in Cyberfox.